Gangstalking is the way from CIVILIZATION to EVILIZATION
When I am writing about gangstalking I try to give examples from my own life as targted individual for over 6 years now and combine that with some psychological knowledge I feel may have some connection to the subject.
I living in Sweden so my english preferences are not so good, but I think the most important is not the perfect grammar to tell your story, it is to expose these gangstalkers and their methods and share my experience from Sweden.
Gangstalking has gone from CIVILIZATION to become EVILIZATION
A double bind is an emotionally distressing dilemma in communication in which an individual (or group) receives two or more conflicting messages, and one message negates the other. This creates a situation in which a successful response to one message results in a failed response to the other (and vice versa), so that the person will automatically be wrong regardless of response. The double bind occurs when the person cannot confront the inherent dilemma, and therefore can neither resolve it nor opt out of the situation.
Double binds are often utilized as a form of control without open coercion—the use of confusion makes them both difficult to respond to as well as to resist.
A double bind generally includes different levels of abstraction in the order of messages and these messages can either be stated explicitly or implicitly within the context of the situation, or they can be conveyed by tone of voice or body language. Further complications arise when frequent double binds are part of an ongoing relationship to which the person or group is committed
https://en.wikipedia.org/wiki/Double_bind
Double-bind your brain with gangstalking to control you with symbols, colors, numbers or noise harassment
With differents activities and by repeating them daily they trying to control differents part of the brain and stop it from awakening to enlightment. Fear is control mechanism they use and noise harassment is a part of it to keep your brain occupied and busy or connected to them.
It is a form of steeling your intellectual propherties that´s make you human like or god like in the end
They draining you on your energy. They feed on you  like long
psychological tentacles. Like a parasite create FEAR to live on FEAR
as energy.
They call this new society for freedom and democracy. Humans
walking around in boxes and gangstalking others.
Like a parasite create FEAR to live on FEAR
as energy. (Look at the newspaper FEAR)
A good flow of brain energy has a good flow of creativty
Noise harassment creating blocks, stops, make you unconcentrated, create a fragmentated mind

we see just part of everything but can´t see the whole picture (that´s what the power of elites want´s)
A fragmented mind means you have puzzle bit of something but not the whole puzzle and that keeps you down
The elites and todays science hide the knowledge by deceiving people
What is truth about our planet, stars, moon, sun and new planets out there..?
Why are soo many feeling everythings is upside down and meaning the opposite?
Ganggstalking is a psychological warfare
and demoralization of humans
Why are science and technological deceiving people?
Gangstalking what a wicked game to play by wicked ones
One Of Jesus secrets knowledge
Sacred geometry
Vesica Piscis – Sacred Geometry
The Vesica Pisces | The Latin term Vesica Pisces, meaning "Vessel of the Fish" is the most basic and important construction in Sacred Geometry. A Vesica is formed when the circumference of two identical circles each pass through the center of the other.
Giza Pyramide Plateu
153 Fishes in Bible. Jesus/Joshua means fish. "Vessel of the Fish" or "Measure of the Fish." This shape is the shared space when two circles are drawn together so that the edge of one passes through the center of the other.
Some force in the Swedish brain, Swedish DNA or another maybe dark force have switch over to
gangstalking everywhere 24/7.
My english is not the best – but I try to make me understood and tell about Gangstalking and all other strange things
happening in Sweden
HOW IS THIS DONE?
Sweden is using some form of psychological overlapping there they invade your life, integrity, privacy, silence everywere and whenever. They try to interference, infiltrate your mind, copy and imitate everything you do, watch,  and listen to. They try to hook you up with everything in some form of overlapping or mind cloning by copy everything I do.
I think noise campaign is way/gateway/to get the connection open and to creating to get access (control) to your brain stuff or hook you up and get you connected to them souleaters.
In Sweden they using healthcare in same way to create reference points back to them
as a psychological control mechanism.
I found these photos that illustrate this overlapping or double binding or maybe it is a way to split or clone a mind
It is a form of extreme gaslighting when they copy your life in this way, and you must copimg everything else
as sleep deprivation, demoralization etc…
I think noise harassment is a way to try binding up the brain with sound to control it or isolate it from evolving light/enlightment, or use noise to blocking/stopping (by damage the thinking pattern) and the human from evolving the natural brain functions or stop you from seeking God´s higher frequencies.
Why gangstalkers using so much signs, symbols, colors?
You can also think like this: Satan has no authority and have no laws or words to fill up the law with. That´s
why he gives false authorty to everyone to do his evil work and say it is good work. Satan is also the one who promise
the eternal life and immortality which also is a false belief and teaching
That´s why Satan must use symbols, numbers, colors and all other strange behavior to control people
Swedish people of all kind of nationality playing and leaving symbols, signs, colors like animals peeing.
Black rhinoceros marking territory with urine
Gangstalkers are like urinated animals. They are everywhere and psychological pee everywhere.
For Satan is a art, for God a freek show for the wicked ones
Maybe people with very low self-esteem have to pee in their kingdom. I maybe have wrong
Is this why Swedes likes to urinate in front of me when I am exercise. This God like people
like to show their superiority. Animal behavior is not superiority – it is the opposite the lack of it.
I know one thing – people from God don´t behaving like this and they don´t persecute others like
the wicked gangstalkers.
If they think they humiliate me they have wrong – they humiliate themselves if there is some form of
consciouness. I have been see a lot of Swedisg street theater. They crawling like animals laying on their back on the middle of the street like crazy people may be done.
Conditioned Sounds: Hitting Sounds and Fear Conditioning (Ivan Pavlov)
Hitting sounds can affect the nervous system and can also cause or increase the fight-or-flight phenomenon.
One tactic is to hit things or drop things randomly, the smoke screen, and then to start hitting things when threats are made towards you or indirectly. This can be an attempt to increase the reaction that you have about the threat and to condition the affect you experience from it, such as feeling threatened or fear, with hitting sounds.
Hitting sounds are linked to physical violence, so if it's used in combination with hitting sounds the fight-or-flight response can be greater.
Swedish examples
ALL My neighbors making hitting sounds all the time
Dropping things at the floor all the time
Smashing things hard in the floor to shock you with a suddebly "boom sound"
Psychological and noise tapping/knocking in the floor (soft and then  harder for example 30 seconds)
Psycho hammer – smashing a hammer in the wall so intense and fast he possible can for 10, 15 minutes, then start soft and light hammer in the wall.
Drilling hard the in walls and slow drilling in walls so slow they with no meaning than harass you and your brain
After I published this post on my website my neighbor smashing something in the floor early in the morning 04.00-05.00 day after .
Classical conditioning
Often they seems to synchronize their actions;
Hitting the floor first and then starts doorslamming or…..
Hitting the floor with a loud sound and then comes the Swedish police helicopter and airstalking you
Classical conditioning
A)Banging in the railings 
B) A barking dog
After I published this post on my website my neighbor smashing something in the floor early in the morning 04.00-05.00 day after to wake me up and disturb my few hours I try to sleep
Illustration – you can´t capture when they running up or down in the stairs and slamming
the railings and they use to stop when you start recording a sound/noise harassment
When have normal people the time to learn all these things or methods?
This going on 24/7
They must have me in their minds all the time for some of the gangstalkers make noise harassment from morning to late night.
Nais they thinking a lot
Conditioned Words: The Identification Word or Trigger Word (Ivan Pavlov)
A tactic that is sometimes used on a victim is that the group doing the psychological harassment will start using a word, different actions can also be used, that is not commonly used to identify themselves and to identify themselves as being part of this group. Because the word is now associated to a group that is psychologically attacking the victim it can become threatening in the sense that the victim identifies an enemy, can expect a form of attack or threat, or simply identifies and associates the word to the group and the repetitive attacks and their result. The word is conditioned to a threat, the group and a possible coming attack.
Now that the victim has been conditioned to associate a threat, the group and the attacks, to an uncommon word, a more common word is used that is conditioned and associated in the same way to the same threat, an enemy or a possible coming attack. The word itself can also be associated to a threat, an indirect threat of physical violence for example, or a degrading theme that is not recognized by the general public which can increases the victims threat response. This can destabilize the victim further by confusing them and inducing more paranoia where the victim is wondering "who is who" "friend or foe" and can leave them responding more to more possible threats.
The conditioned word can become what some have termed a "trigger" word where the victim explodes in rage or to the threat, and physically attacks an innocent and unaware person, making them a victim of physical violence and making them both victims of this tactic, strategy, and phenomenon.
Swedish examples;
Your land lord manager talking loud outside your window and implement a word they start using in TV, commericals, on the radio when you listen to music, shops , cashiers start using the word when you standing in the food queue, in the healthcare system or pharmacies staff, or someone you need to meet in social service or employment agency, or gangstalkers outside your window using it
"jajamensan" or "jajamen"
The landlord Gårdstensbostäder AB and the garden company AME Entreprenad with 27 million in renevue company without any webpage
The first meaning is; Everyday or ironic with excessive enthusiasm) positive answer to a question; yes
Person A ask a question and person B responds with "JAJAMENSAN"
And the different bending forms is: AJ, AJA, JAJA, JAJAMENSAN
The second hidden and psychological gangstalking and trigger word meaning is;
AJ – (Pain/Ouch) doctors in healthcare system using red t-shirt with text logo AJ – ouch/pain
AJA – Traffic schools for driving lisence stalking you and appear at the same place everytime when you exercise/jogging outdoors. Same with same people appearing at same places and other car trucks
JAJA "DIG" – (Warning or threat to children): "JAJA DIG –  "Oh you ….If you do that again
JAJA-MENSAN WAS THE IMPLEMENT WORD BY YOUR LANDLORD MANAGER FOR (
SAME LANDLORD MANAGER HAVEN´T seen or heard nothing about all helicopters that´s have airstalked me for over 6 years. The classical denial of the gaslighters reality
Their is different with ringing on a door bell and hitting the door bell with fast/hard/intense door ringing so you think the door will fall down – also the nice landlord manager.
The insurance company TRYGG HANSA STARTS USING "JAJAMENSAN" IN RADIO COMMERCIALS
Then they start stalk you with ICE CREAM TRUCK everytime you go out for exercise or take a walk
Then they play the ICE CREAM TRUCK SONG wherever you go, differents times, differents days, afternoons, evenings, weekends
Then they transmit this song in your apartment for hours everyday and even nights so you can´t sleep
If you go outside to your backyard for 5-10 minutes they start playing the ICE CREAM TRUCK SONG to isolate you life
Starts the morning with hearing this song/melody the first thing you hear – like gangstalkers see someone wearing red cloths outside their house the first thing they see.
Finish the night with playing this song so you really sleep well
Then they start mixing these SONGS when you watching a movie and start playing songs while you try to relax, and same if you reading news they start playing songs when you reading news on Internet, or someone of all gangstalking neighbor starts drop things on the floor or make hittings sounds.
Then they start playing sirens whenever they want indoors and outdoors, day as night, and stalking you with sirens, icecream truck song all over.
They also play the icecream song if you need go to the doctor for sleeping pills because of noise harassment (sleep deprivation they causing for you).
This  is just one example of how Sweden works with one word.
Another example how Swedish Government people in social service or employment agency or other helping programs using words is to repeat their answer twice
A) If you ask a question they answer….
B) Absulute Absolute or exactly exactly
Or just repeat a word several time when they commenting sports programs
AJ AJ AJ AJ AJ AJ or OJ OJ OJ OJ OJ OJ
A commentator in a sports program can finish an opinion with a word and the next commentator starts his sentence with the same words

Using trigger words outside you window
Oh my God, Oh my god, oh my god , oh my god, oh my god
Name dropping outside your window – go around and screaming and repeating same names 3, 4, 5, 6, 7, 8 times
or countering loud 20, 19, 18, 17, 13, 12,  7, 6. 4, 17, 18, 11, 12, 7, 4 (backwards and forwards and leave some numbers)
Even the Swedish adults countering and using numbers they screaming across one balcony to another balcony or speak loud
Here is another song they like in Sweden.. Teacher Leave us  kids alone
Here is another song the play a lot in Sweden.
"JAJA – JAJA – JAJA Sverige" or WOE Sweden
"JAJA Sverige" or WOE Sweden that´s using and abusing children for gangstalking, MK Ultra, noise campaigns in their daily and hours of noise harassment.
JAJA Sverige" or WOE Sweden
Sweden should leave the children alone for their own psychological gangstalking purposes. Sweden adults using their own children as gangstalking tools. Don´t they have higher value than so..?

After I publish this post around 20 June 2017 about Swedisg AJ, AJA, JAJA, JAJAMESAN psychology behind it , 6 days later I get directed commercials to YOUTUBE from another Swedish JAJJA company
The Nordic region's leading digital agency – Jajja Media Group – just another of the Swedish gangstalking company mentality and culture. Swedish 1984 society is real.
"Why do you look at the speck of sawdust in your brother's eye and pay no attention to the plank in your own eye?
You hypocrite, first take the log out of your own eye, and then you will see clearly to take the speck out of your brother's eye.
Why do you look at the speck in your brother's eye, but fail to notice the beam in your own eye? How can you say to your brother, 'Let me take the speck out of your eye,' while there is still a beam in your own eye?
You hypocrite! First take the beam out of your own eye, and then you will see clearly to remove the speck from your brother's eye. Do not give dogs what is holy; do not throw your pearls before swine. If you do, they may trample them under their feet, and then turn and tear you to pieces.…
While I writing this about Sweden they starts playing Michael Jackson on the radio
The next song they play is E-type Martin Eriksson – same as the gangstalking garden company AME – entreprenad (leaf blowers, lawn movers for noise harassment) AME – Anders Martin Eriksson.
The healthcare system or a doctor can implement the word "kill" by saying "stress kills" and then Swedes starts   using this word everywhere in different tv-sport program.
The healthcare system even informs you there is a suicide gene in humans – or maybe it just is "Code Green" project – MK Ultra they implementing
AJ Products is also using the slogan "Oväntat mycket" and this slogan is used by many companies and Swedish defense military….
AJ  and their commercial slogan means – Ouch Unexpectedly much
Unexpectedly much (AJ), Unexpectedly visit (Gevalia).  It is a lot now "(Swedish defense military)
Gaming/Triss (Suddenly it happens)
Is this some form of psychology of Unexpectedly to happen (for mind control)
Is KASS — KASSA in Swedish a subliminal message  for ASSA door lock manufacturer
ASSA can even mean Old Norse origin. ASSA is a diminutive form
Is a train crash/accident in a house fun commercial for promote an friendly unexpectedly visit from someone (Gevalia) or subliminal crash mind control psychology?
When someone comes for a cup of coffee the first thing you will connect it to is a traincrash in a house
Has this symbol something to do with a  moon god?
State of Sweden Gangstalking – Holding both arms outstreched like Jesus on the crucifix
Impossible or possible…?
When people begin behaving like this when you exercise and if helicopters stalking you everytime you training  this is possible government gangstalking
Why are Swedish airplanes flying around and make crosses on heaven?
Airstalking with helicopers in Sweden is real even in Sweden (airstalking morning, afternoon,
night) begins 10 minutes in the video to 16 minutes.
Degrading Themes: Inducing Degrading Images and Intrusive Thoughts
Degrading themes can be not only disturbing to a person, but also threatening. They are used to attack a persons dignity, self-image, self-esteem, induce stress, and often used in combination with negative conditioning.
A group can try to make a targeted individual form degrading and perverse images by using combinations of words, descriptions, sounds, and actions. When degrading themes are used on individuals, the targeted individual can suffer from a psychological disorder that some psychologists have termed "intrusive thoughts".
Also, as stated on the first page, insinuations, even though they are false, can have different affects on an individual. Insinuations of being a pedophile, a homosexual, a criminal, a liar, etc. Is a form of attack on a person's self-image, dignity and integrity, self-esteem, and can induce stress. One reaction that the victim can have when targeted is to have the feeling of "feeling guilty of something". Pedophilia is at the top of the list in hated things in our society and being labeled a pedophile has serious consequences, it would therefore explain why it is so often claimed to be used.
When degrading themes or different insinuations are used it can also be a form of "catch 22" if a person's claims of being psychologically harassed or targeted are dismissed and they are told that it is all in their heads. Why do you have thoughts of being a pedophile, a homosexual, why do you feel threatened by it, etc. Given the fact that psychiatry is often used to discredit the victims of psychological harassment or psychological warfare the psychological construction of a "catch 22" may work on some of the victims.
Another way degrading themes are used is to try to embarrass the victim or to repetitively humiliate the victim, because of the visible signs, such as blushing, or because of the degrading theme involved.
Degrading themes are often used to try to prevent people from coming forward and psychiatry is often used as a threat in the sense of building false profiles.
Swedish exampels
This is how Swedish people in the daily life trying to down degrading you
When you are on the go, or bicycles to the grocery store or out train and run as suits them to look down on your shoes
What is the meaning behind that; Probably that they were staring at you, which is considered rude in many cultures.
Looking down means submission or feelings of unworthiness.
Intimidate

They try to make you feel unworthy when make eye contact.
I've read of such behavior in the lower primates.
I've even observed it in ape houses in the zoos in USA and Europe.
But I've never seen this behavior in humans.
Look down on someone and looking at one´s shoes is the lowest

The verbs "glare" and "glower" both refer to intense, menacing stares.
Also there is the phrase "give [someone] the evil eye", which has a slight connotation of witchcraft, like putting a "hex" (bad luck) on your opponent.
To intimidate the target
They are the bigger – and you are the lower creation
Same as demoralization  to break down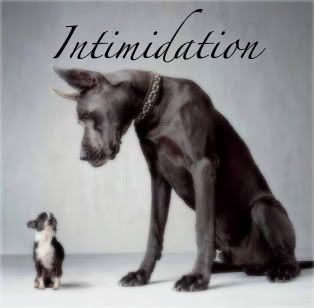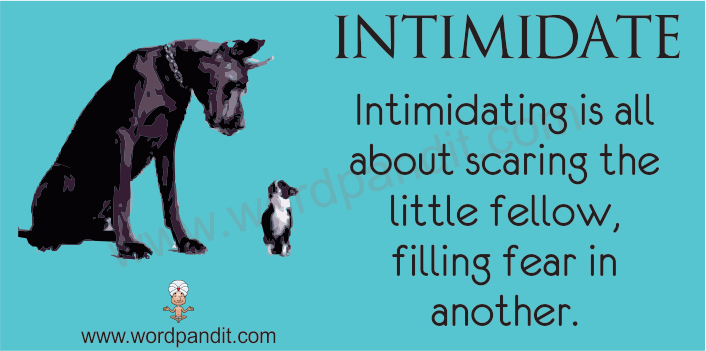 ALPHA People or ALPHA Dogs..?
Some gang-stalkers may not even realize that they're involved in anything that is evil, but what they're doing is deeply satanic, and those people who are members of gang-stalking groups are essentially serving an evil enterprise that is creeping through the shadows of society and slowly taking it over.  These gang-stalking groups exist at the very bottom of a hierarchical structure of power and control that rises to the very highest levels of society.  Being at the bottom of this hierarchy, their efforts aren't necessary, but they're very useful, and even entertaining to the their handlers and controllers.
If you compare these two images the alphas are at the top as leaders and in the bottom of fear, and they are the alphas that´s controling other with fear and fear mongering and scare mongering (psychological warfare -as in gangstalking), if you add a third image more you can see who is at the top of the hierarchy and ruler og this earthly world
Here I have flip the image and turn the text right
I find some intressant knowledge on this website about epsilons and why they are at the bottom and why the scared/feared alphas are at the top . if satan is at the top the natural thing must be that Gods people are at the bottom and perscecited as Satan enemy.
THE BAD/EVIL HIVE MIND – MIND CLONING TO CONTROL YOU OT ENLAVE YOU LIVE
If science can erase your memoreis they can take total control of whole you
In Sweden they gangstalking me, noise harassment me, create sleep deprivation and treat me like a epsilon in the hierachy, but I learning and lot on my why way about these alphas who try to scare me up.
Sweden don´t just want you to feel like a beetlehead and worthless
They also treat like a beetlehead (PUCKO)
They also transmit the sound of cuckoo clock into my apartment
And the Swedish children seems to be psychological manipulated to stand outside my window and screaming
"CRAZY" "CRAZY"  "CRAZY" "CRAZY" and….other days
"THERE HE LIVES" "THERE HE LIVES"  "THERE HE LIVES" or
Oh My God Oh My God Oh My God and so on
They using a dumbed down psychology
Then hey using gaslighting and sleep deprivation on that
MK Ultra and gaslightningf
Gangstalking 24/7
I think The Swedish two horns seems to grow and grow
Fear-of-Fear: Attacks to the Honor
Some people may feel that the feeling or emotion of fear attacks their honor. Fear is usually used to attack a person's honor, ego, and self-confidence..
A tactic that is sometimes used, is to lead the victim to believe that to feel threatened, and the resulting fight-or-flight response, is fear. Therefore the more threatened they feel equals more fear. This tactic deceives the victim and attacks them in two ways. The first is to threaten them, causing the fight-or-flight response, and the second is to simply feel threatened attacks their honor, which results in a chain reaction of an increasing threat. This response results in social withdrawal where the victim tries to avoid threatening situations or public areas.
The way this is usually used is to make the victim believe that to feel threatened, and the fight-or-flight response, is fear. The visible signs of the body having the fight-of-light response, like adrenaline, are therefore signs of fear that show the individuals or the enemy threatening them that they are scared. This belief is used to attack the victim's honor and the victim can be repetitively humiliated this way.
Movies or Audio that projects fear or the emotion of fear can also affect an individual.
In the circle of warriors, to experience fear and still destroy your enemies makes you even braver and increases your honor.
Fear-of-Humiliation
Fear-of-humiliation is linked or similar to fear-of-fear but different.
• Fear-of-fear is about fearing fear itself because to feel fear results in an attack to the person's honor, which can result in humiliation.
• Fear-of-humiliation is fearing humiliation or being humiliated.
In both cases the person or victim can become aversive to situations or the possibility of being fearful or humiliated, usually through repetitive psychological attacks in public places. The result is that the victim can become aversive to public places, which can result in isolation.
Swedish example;
Neighbor spitting from balcony down on my backyard while I am sitting there (not this image) to provoke, throwing fimps, garbage, hitten sounds, suddenly screamings and speaking loud and non-stop, doorslamming on and off, running fast up and down in the stairs, smashing railing in the stairs, screaming oh my god oh my god like a 5 years old, running fast downstairs out throw the door and laughing alone while he is running outside, tapping, knocking on the floor, rubbering a balloon several times, coughing, plays high music, plays games with helicopter sound and changing the volume all the time, high and low. Skateboarding from on/off in the entrance for 4 meters, and even make the same when it's dark outside. Who skateboarding in the darkens . the gangstalker…
These beavior is FUN In sick brains. They find pleasure in these things.

Urinating in front of you when you passing them on your exercise/running (5-7 times today) in the middle of daylight. Some of them standing. Some remain at the edge of the cycle track and urinate when there is a lot of wood around. Healthy people seek some form of covering, but not gangstalkers. They love make themselfes behave like monkeys. Even monkey are smarter than them
This is very aggressive behavior to try downgrade someone
…or try to humiliate
I think they humiliate themselves, like like peeing in the headwinds and then laughing and feeling it felt supernatural
I don´t see any supernatural things with this; I just see the wicked ones promoting themselfes as losers in life
Garbage in my backyard (just some of it – even poo)
Attack Pattern: Brainwashing or Deceiving and Conditioning the Fight-or-Flight Response to Mean Fear
Action -> Interpretation -> Re-enforce Interpretation : attack or threat -> interpretation of event or reaction -> re-enforce interpretation
• attack: a psychological attack or threat to get the fight-or-flight response.
• interpret reaction: the fight-or-flight response or adrenaline is interpreted as being fear "you're scared".
• re-enforce interpretation: "you were scared" or "you got scared".
Participants try to deceive or brainwash the victim into believing that to feel threatened, adrenaline, or the fight-or-flight response means fear.
Fear is used to attack the victim's honor and the victim's honor is threatened if he shows fear or if his enemy sees fear.
In other words, attempts are made to deceive or brainwash the victim into believing that the fight-or-flight response is fear because it can be easily induced through threats and interpreted as fear, to attack the victims honor and repetitive humiliation, and to use the fear-of-fear tactic.
Fear and the fight-or-flight response are two different things:
• fear is an emotion.
• the fight-or-flight response is a response to a threat.
Attack Pattern: Public Places and the Cash Register
• A network of participants harasses and threatens the victim while the victim is doing his shopping.
• A degrading theme is used to put the victim on the defensive.
This is part of psychological warfare and also done to induce the fight-or-flight response, adrenaline.
• The line up at the cash register is a location where participants try to stand behind victims while they use threats or used threats in the shopping area, or use subtle threats related to degrading themes, to increase the fight-or-flight.
• Fear-of-fear and fear-of-humiliation are used or built up with comments such as "he's scared" to induce more stress and anxiety.
• Once at the cash register the victim is in a "under a microscope" situation where the reactions and behavior are interpreted as fear.
• Subtle attacks related to degrading themes are used to cause embarrassment or blushing to destabilize or put the victim on the defensive.
• Because of threats, fight-or-flight response, and adrenaline the victim's behavior or reactions are interpreted as fear to attack the victims honor and in attempts to humiliate the victim.
• Things that are focused on to interpret fear are the victim's behavior, reactions, gestures, their voices, and their signatures.
• It's a network that wages psychological warfare and uses threats to induce the fight-or-flight syndrome or cortisol and adrenaline.
• The fight-or-flight response, stress, cortisol, and adrenaline (potassium) deplete the body of macrominerals which leads to different disorders such as macromineral deficiencies and acid-base disorders
Swedish example;
Gangstalking buy multiply of same thing as you or just one thing (Red Bull – All seeing eye)
Or things that could have other meanings or symbols
PUCKO – BEETLEHEAD
MONSTER ENERGY DRINK – 666
Strange people sneaking around you like a black cat or maybe bumping into you when you pay
And maybe they also using trigger words
Or coughing
The cash machine card not working so the cashier must make the magic touching and it works…or you get a message your card is up and down…when it is not.
Subliminal passing people message
The cashier can also say something or wear something to affect in some way
She can say THANKS
Another can use illuminati numbers when she before you shall pay
to pay 88 Swedish Krona =50+38 not 88=50+33 (thats 83 Swedish Krona)
This can have some connection to if you have done something with these numbers
earlier (birthday, writing about double 88 or tripple 888 meaning and 33 can mean Illuminati or Jesus)
Humming people
Gang Stalking is stalking by more than one person to a victim, usually involving community harassment, or the "mob", using people from all backgrounds and vocations to harass, tracking 24/7, sometimes organizing lethal vehicle accidents, poisoinings, electronic harassment, home invasions/property destruction, corrupt or ignorant doctor diagnosis given to stamp the victim as bogus mentally ill with delusions, paranoi, or schizophrenia, etc. Everything is done covertly, and with a sophisticated real time dispatching system to organize the criminals' harassments and attacks, often in the hundreds to thousands of criminals participating as a coordinated mob at any given time while the criminals due their normal routines of work, shopping, commuting to and from work, leisure, etc., using the method of moving foot and vehicular surveillance techniques, and computers, cell phones, verbal and visual cues, and every other conceivable type of communication.
Often, the local network of this mob is connected to a national and international network – funding is done by illicit drug industry/crime syndicates, CRIMINALS working in:coroporate envioronment, and government sponsored terrorism for military weapons research using unconsenting human medical research testing linked to teaching/research hospitals.
Practically all work environments and local communities have been compromised and set-up as a super domestic terrorism predator for mob antics- in every form of business, the government, and even police and fire departments and intelligence agencies. All of those entities have been reportedly ,on the internet and by victims accounts , to have been infiltrated with SOME of these numerous criminals willing to do this crime for money, greed, revenge, politics,war on the poor and disabled, psychological warfare and Direct Energy Weapons testing/research for contractors of phsychotronic equipment, and mind control operations.
No place is immune from these criminal dirty birds, not even hospitals or police stations. These weapons, which omit various forms of Electromagnetic Frequency(EMF or RF:radio frequency), and other tactics are meant to mimic natural illness, and mental illness. Organ and cell damaging, Pictures and sounds, mind reading, and dream interogation can be achieved now by satellite delivery,CCTV, house wiring serving as a conductor, or even portable devices that are top secret and denied technology, but both the good guys and the bad guys have gotten their hands on them.
They are used to sometimes drive a person's life into the ground, with hopes of the perfect unprovable crime results. These RF Weapons can cause Diabetes, cancer, and a host of other digestive and other terrible diseases. Remarkably, its not usual for some neighbors, co-workers, or family members to ALREADY be involved in these secret operations before a related victim is chosen to be attacked.
That is a closely guarded secret, and hardly any person who is unfamiliar with gang stalking or mob organization and tactics would believe to be true. Often,person known by the victim are recruited before or after the victim even realizes what is happening, that his/her life has the problem of gang stalking.
Some victims never figure out that they are being attacked covertly,even if they die, or who is the main person of group who desired the criminals to destroy the often innocent victims life. Corportate and influential well connected small business owners to politicians and the underworld can put a person on this list to be attacked by gang stalking, and the other criminal components that go along with it.There is belief that this crime, gang stalking, is often the underbelly, or dark side of "The New World Order"
TARGETED iNDIVIUALS ARE; oppressed, threatened, harassed, stalked , intimidated , slandered , libelled
 …invasion of privacy, daily harassment, psychological warfare, casting me in a false light, malicious attempt to portray me as crazy, violent and/or have me committed after destroying my life and a long train of criminal civil rights violations and obstruction of justice for several years.
 These continual hate crimes against me have occurred seemingly randomly inside shopping malls, grocery stores, in the streets, and also within my community. Other people with similar stories to me report it even happens to them inside places of worship. In later years criminality through what is supposed to be laws of protection has become more technologically advanced and easier to conceal to a public still mostly unaware of cases such as this.
 Presumably, this is done so you'll collapse after experiencing recurrent emotional violence, which is compounded after you've realized that all normal support structures and avenues of grievance have been removed. There appears to be multiple levels of intensity of this program that people can receive. The two main parts of the program are group stalking and Non-lethal Weapons (NLW). Both are violent attacks. And some are apparently hit hard with both.
People tend to associate the word harassment with acts of temporary aggravation or pestering. Therefore, it may not by the proper word to describe the never-ending acts of covert violence inflicted upon targeted people, which amounts to torture and murder. Some of the tactics used in these programs are borderline-subliminal, which is why they are so difficult to detect, explain, and defend against.
The expressed goal of Gang Stalking is to silence a victim, drive a victim insane, and possibly to the point of suicide, or destroy the victims reputation and believability as the person will likely be viewed as mentally ill should they complain or report the abuse. Gang Stalking is also used to gather information on individuals as well as force individuals to move from or leave an area…. silencing a "whistleblower," defecting from a cult, a perceived enemy of a group or organization, and "knowing too much" are all examples of possible motivations…. The stalkers for the most part are everyday citizens. Other stalkers are "street thugs" who have been hired to harass and intimidate. Some Stalkers are private investigators who have been hired to gather information concerning the victim. Many stalkers are members of volunteer police groups…. Some stalkers are told lies concerning the victim, in order to gain their participation. Some Stalkers are paid or receive other benefits. Stalkers belonging to a group may simply be following orders.
Behind the stalking, ultimately, are corporations, government organizations, Military, Societies/Fraternal Orders, Religious Cults and Destructive New Age groups, "Concerned" Community Groups/Vigilante Groups, Criminal Organizations, Volunteer Police Organizations, etc.
Gang Stalking is a critical topic because it incorporates many of the mind control technologies discussed in Parts VI and VII, and may presage a coming mass genocide and imposition of a universal slave state. Types of harassment used that are designed to drive the "targeted individual" to despair, or insane, or to suicide include electronic/directed energy weapons. In my opinion, this system must be widely exposed and its perpetatrators (perpe"traitors") brought to justice before our nation and world are transformed into a hell on earth.
The psychological feature of the group harassment which takes place in public is identical to mobbing. Mobbing involves the systematic harassment of an individual in the workplace. It includes rumors, setups, and skits intended to humiliate the target and make them appear incompetent… it is used to kick a person out of the workplace or even workforce while leaving little trace.
The intensity of the attacks seems to vary. The two main parts of the program are group stalking and non-lethal weapons (NLW). Some are apparently hit hard with both. Some of the tactics are borderline subliminal, which is why they are so difficult to detect, explain, and defend against. Many of these tactics are a type of mind-control.
The Hidden Evil's genesis is obviously derived from known tactics such as: perpetual bogus investigations, surveillance, rumor campaigns, noise, thefts, break-ins, staged accidents, framings, sabotage and vandalism, communications interference
gone out of control and turned into something that's a borderline obsession.
Creation of;
Paranoia
Shizofrenia
Bi-polarity
Borderline
Double Binding
Swedish(-ian) Gestapo means there everone think they are self-appointed patrolling police officers who are self-appointed, using flashing blue lights, using hand sign in their illusional and dellusional world
Victims say the rise of this "American Gestapo" represents the victory of neo-fascism over democracy
Relentless orchestrated and synchronized harassment by neighbors, friends, family, coworkers, store employees, contractors, and strangers throughout your community. Includes stalkers following, leading, and laying in wait. Harassment follows target locally, statewide, regionally, nationally, and internationally.
– Antagonizing target to get a negative or violent reaction, then reporting to law enforcement (entrapment).
Surreptitious illegal entry into target's home, car, office, storage units, etc. Possible entries while target is home/ asleep. Locksmiths previously employed by target are involved in distributing copies of keys to others for criminal activity.
Theft/swapping/vandalism of property from home, auto,
Blocking Harassment (everything from store aisles/doorways/hallways to roads/driveways/intersections/trails/freeways).
Mimicking harassment. Imitating/mirroring target's gestures/behaviors, including those only done/said in the privacy of their own home.
Aerial harassment/direct overhead flights (Govt., private, Law enforcement, and commercially owned aircraft, drones). Mostly helicopters.
Sexual Harassment/ Sexual Assault/ Electronic rape or sexual stimulation. Possible marketing and illegal distribution of sexual pictures/videos of target for voyeurism
Physical assault. Orchestrated accidents of all kinds. Severe sports injuries caused by other players that are made to seem like "accidents". Unwanted touch and/or ogling by strangers while out in public. Minor assaults made to look like "accidents" (walking into you, hitting you, pushing objects into you).
Swedish Psychological interference there children striking their hand or /touching your  food groceries while you paying, or children walking with an outstretched hand walking and touching groceries in food stores or pharmacies and touching those products you think to buy, or even make psychological comment "word/name dropping" to enforce the psychological interference/gangstalking
Sensory deprivation (Shutting off electricity, water, air conditioning/ heat).
– Fake traffic accidents/ traffic stops on target's routes.
– Psychiatric and Medical fraud/neglect/misdiagnosis/falsifying records. Mental Health abuse.
Noise Harassment/Noise fatigue/ Noise campaign. Includes increased traffic and high decibel vehicles passing target's home. Non-stop noise campaign surrounding target's home and everywhere they go.
Defamation, Character assassination, and slander. Gossip/ rumors/ lies spread about target
Vehicular Harassment while driving/walking/riding bike.
– Color Coordinated Harassment/sensitization to certain colors/patterns. (Most common: Purple, Turquoise, Red, Royal blue, Any Neon/flourescent color.) Patterns- stripes, plaid, animal prints, US flags.
Gesture Harassment/sensitization to  hand signals.
– Cyber stalking and online harassment. Frequent interruption of internet connection.
Trauma based Mind control (TBMC)- Humiliation/ "shaming"/ isolation/defamation/degradation. Satanic Ritual Abuse (SRA).
Demonic Possession
FREQUENT harassment by First Responders including Police and Sheriff Dept, Fire dept, Private ambulance companies, Lifeguards, City employees. Fake 911 calls, staged traffic accidents and traffic stops on target's routes/destinations/ near target's home.
Frequent staged road/lane closures/blocking lanes for "road work", power company, phone company, tree trimmers, construction, landscaping, trash collection.
Use of "look-alikes" to frame targets for criminal activity. Use of "look-alikes" and fake employees by perps to help protect their accountability for fraud/ criminal activity.
Symbol harassment/sensitization: stickers, US flags, cellphones, Clothing brand/ Sports team logos, pinpoint pupils, owls, missing hubcaps, etc.
Chemical and environmental harassment w/ inhalants and odors. Second hand smoke, exhaust fumes, marijuana fumes, pesticides, perfume, dust/dirt/sawdust clouds, spraying water at car.
Redirection of phone calls, emails, texts, faxes, postal mail.
– Radio piracy. Interference with radio communications.
– Community bullying: rude/bizarre/manic/brazen/giddy behavior, synchronized skits/crowding; target ignored, blocked, ridiculed, vilified, rumors spread. Leering, staring, glaring, feigned expressions of wide-eyed shock (most idiotic looks ever). Public "shaming". Tactics range from simple/childish/clown-like to shrewd/calculating/sophisticated.
Staged/synchronized "run-ins" with former/present/future coworkers, classmates, neighbors, acquaintances, parish members, gym members, family members, patients/ clients/ customers, etc. while out in public. There are no coincidences with OGS/EH.
– Being "shadowed" around home interior by neighbors in adjoining apartments/condos (synchronized bathroom use/running water/toilet/ceiling fan). New neighbors renting/buying/inhabiting nearby homes for the sole purpose of harassment and surveillance. HOA's, apt. managers, real estate agents complicit/involved.
-Endless construction projects around target's home for the purpose of noise harassment and disruption of daily activities/ constant state of flux in surroundings to destabilize target.
Agitating target w/ hyperactivity, crowding/swarming, invading personal space, kicking back of chair, continuous/repetitive movements in peripheral vision, causing vibrations.
Xenophobia, a witch hunt. "Strategy of tension", sheer ignorance. Betrayal, alienation, isolation, humiliation, shame, insensitivity, "double bind".
Muffled communication, speaking in low volumes/mumbling, garbled speech, thick/phony foreign accents, speech impediments, fast/non-stop talking, heavy breathing, fake coughing, feigned shortness of breath, speaking too loud, fuzzy/static/choppy phone connections, pressing phone buttons while talking, loud TV/radio/talking/baby crying in background, disconnected phone calls.
Referring to the target as subhuman or "it", references to being captive in a zoo,
Remote Neural Monitoring/ Artificial telepathy via radio, TV, internet. Cough harassment, directed conversation via radio, TV, internet. Reading the target's thoughts in real time and repeating them aloud or acting them out in front to target. Synchronizing harassment tactics to thoughts in real time.
– Expensive/late/sloppy work by mechanics, contractors, movers, house cleaners, print shops, hair stylists etc. Contractors damaging/breaking things inside home. Frequent price gauging and overcharging for services and goods.
Manipulation of indoor air temperature, hot/cold. "Broken" thermostats.
Fascism, Socialism, Communism, and Nazism.
– A sick crime that completely destroys the victim's quality of life and causes them to question, doubt, and lose trust in everything and everyone around them, including loved ones. Unknowing victims are watched and obsessed over by perps for years and years, only to have their life go up in an inferno when they finally find out what is going on; at which point perps will go to any length to completely discredit and destroy the target.
– Adult Bullying. Bullying on steroids. Hooliganism on crack. A complete destruction of trust. Apocalyptic street theater. Cinematic/surreal drama ("I feel like I'm in a movie"). A nightmare with your eyes open. The worst thing that can happen to you. A combination of the movies: Deliverance, Rosemary's Baby, and Lord of the Flies. Gang Stalking IS the end of the world for the target.
– Technological slavery/public lynching/tar and feathering/quartering/ wooden stocks, etc. Constant taunting/antagonism/negativity to provoke a reaction from the target. Target is controlled to the point of paralysis  and powerlessness while they are repeated mentally raped. Target is made to feel they have no voice.
Mental/physical exhaustion/fatigue of target and sensory overload by all the tactics listed above.
Hell on Earth. A spiritual war.
– NOT paranoia, schizophrenia, delusional disorder, narcissism, or a psychotic disorder. OGS may in fact cause a TI to develop a mental illness. OGS may in fact cause PTSD, severe anxiety, panic attacks, depression, thoughts of harming self/others, and inability to trust anyone.
– NOT a joke, amusing, funny, a game, or impressive. If you are knowingly involved or complicit with OGS/EH in any way, shape, or form, you are in fact involved in a conspiracy to murder. It is sadistic abuse and for someone to be knowingly involved and think they are innocent just because "all I did was ____"  is overwhelming ignorance and denial. If you are not willing to walk up to a targeted individual in broad daylight and stab them, then you have no business participating in their psychological torture either. You don't stab someone "just a little bit", there is NOTHING innocent about it. It is indeed VIOLENT and ALL participants have blood on their hands. The above tactics are done repeatedly, deliberately, and with the intent to cause fear/harm. 
Overt surveillance" on the other hand, is often the type of surveillance the Predatory Stalker will use.
The Predatory Stalker" WANTS the target to know he is there, as opposed to the single stalker, who does NOT want his victim (or target) to know he is there.
Overt surveillance is meant to add to the "terror" the target will feel, knowing that he or she is, indeed, being "stalked." by a total stranger.
Another common tactic used by Predatory Stalkers is to drive back and forth in front of the victim's home, oftentimes even honking his horn as he drives by, to let the victim know that "he is there."
It's also quite common for two or more Predatory Stalkers to drive by the victim's home, one right after the other, at fast speed, with little space between the vehicles, almost like a "car chase".
Well orchestrated accusations, lies, rumors, bogus investigations, set-ups, framings, intimidation, overt or covert threats, vandalism, thefts, sabotage, humiliation, emotional terror and general harassment.
PSYCHOLOGICAL MANIPULATION, PSYCHOLOGICAL HARASSMENT, AND PSYCHOLOGICAL TERROR:
In addition to Unconventional and Conventional Warfare is full scale PSYCHOLOGICAL MEANS OF MANIPULATION FOR THE PURPOSE OF CONTROL.
85% of what takes place to the Targeted Individuals is in the forms of Psychological Terrorizing, Psychological Harassment, and Psychological Manipulation.
It appears to be used to BREAK the Targeted Individual down, to the point of suicide.  To get these highly functional Target's to become dysfunctional.  It is in line with REVERSE ENGINEERING, whereby the purpose is to with premeditated malice, break down every aspect of the Target's life.  In particular, to break down their cognitive abilities in processing, thinking outside the box, and to GIVE UP on questioning THOSE WHO DARED to Target them to begin with.
Thus, the MAJORITY of what is deployed is in line with Survival Evasion Resistance Escape (SERE) Prisoner of WAR training which, generally Elite Active Military are sent to in order to SURVIVE should they become a captured Prisoner of War, but most of all to see how long it TAKES to LITERALLY BREAK their HUMAN PRISONER'S by using a MYRIAD OF PSYCHOLOGICALLY TRAUMATIZING, TERRORIZING, and HARASSING METHODOLOGIES.
As such, the Target, will be BOMBARDED on a 24/7 basis in Psycho-Traumatology (which examines factors that enhance psychological resilience in the face of traumatic experiences.) and see how their Non Consenting Human Guinea Pigs a.k.a. Targeted Individual can rise above, and SURVIVE though the TORTURE and TERRORISM being inflicted upon and against them.
The more RESILIENT and CAPABLE the Target is at SURVIVAL, the MORE AGGRESSIVE, VIOLENT, TERRORIZING, and TRAUMATIC these ORGANIZED TERRORIST'S will INFLICT, in their TERRORIST CRUSADE TO DESTROY.
 ORCHESTRATED NOISE CAMPAIGNS:
Examples:
Noise campaigns in and around your home –
OUTSIDE: Using vehicles, car alarms, car horns, slamming vehicle doors, idling vehicles, loud music coming from these vehicles, Street Theater with neighbors, or strangers talking loud, or amplified sounds generally via hypersonic sound direct speakers – these are directional devices that can are inside the units surrounding the target or placed within the unit/home itself, which can be reversed in either direction.
Hence, if you hear any echos in your home, the device is being reversed so that you voice will carry.  If it is coming at you, whereby, people speaking sound louder than usual, or coming from some unknown origin, it is being directed at the Target.
INSIDE: If you live in an apartment with connecting walls:
If you live below someone, this occupants will be recruited to increase the levels of noise they make.  Walking heavier than usual on the floors, dropping heavy objected above your head, and shadowing the moves you make in your apartment.  These occupants will also give permission to have their units be used in their absence so that other recruit's can occupy these units, to continue the 24/7 harassment of the Target.
This hypersonic sound device will also be placed upon Electronics like Refrigerators, Water heaters, anything that produces sounds and/or vibrations, which can be amplified to increase the sound levels.  This devices will also be used, so that you think the sounds, voices, walking, is coming from specific area.
There will also be an influx of Fire Engines, Ambulance, and Police Vehicle who will turn on their Siren's when in close range to the Target's residence.
Also, gardener's blowers, and large trucks when in reverse will have a loud beeping.
Regardless – most of it is Amplified via the directional use of HYPERSONIC SOUND –
SLEEP DEPRIVATION –
There will timed loud noise responses, in order to wake you up out of this state of rest and/or sleep.  These acoustic harassments can be directional to a vehicle, an acoustic frequency, an amplified household appliance – that will WAKE YOU out of rest or sleep.  This is done several times, so as to get the Target in a State that they are unable to fall back asleep.  If the Target is employed, they are in a Sleep Deprived State, as such makes them less affective at work, which then allows for the process of giving the false impression of incompetence, something wrong with the Target, as such their ability to work becomes compromised due to their Overt Targeting.
Sleep Deprivation is also used to slowly break the Target down, so as to keep them in a continued vulnerable state, which makes it easier for the Terrorist Architect's to ATTACK the Target psychologically for the purpose of manipulation, set-ups, entrapment, terrorizing and intimidating the Target.
Swedish examples;
I living with sleep deprivation because they transmit sound like a grass trimmer in differents  speeds and then going for full speed, they transmit music with subliminal message and then starts the trimmer sound like torture. It is like classical condotioning torture. First they can play the chorus Julia Michaels – Issues repeating it 20 times to hook up on brains/thoughts and then starts the grass trimmer sound as some form of sick torture. They have done this for over 6 years now. They also transmit sound of sirens, sound of a cuckkoo clock (like you are crazy), and sound of ice cream truck song for hours sometimes. they even play it when I visit the healthcare and even the food store play the cuckoo song one time. Something is really strange with Swedish people, I mean really strange. 
I don´t write this to get some symphaties, more like all others TI people to expose all these criminal people and wicked torturing people.
When I going to the social service I get to meet someone who not blinking, and if I going to the pharmacy I meet people with wide open eyes starring at me. When I leave the shopping area the Swedes looking down at my shoes to downgrading me to let me feel worthless. And the Swedish children standing outside and make noise campaigns for 5 hours every day and screaming craz crazy, crazy there ge lives there he lives, and keep screaming names.
STREET THEATER:
Take place around your neighborhood.  These are recruit's who have been illegally given you home address, and/or is a Recruited person from within the Geographical neighborhood, who are asked to show up around the Target's private residence at all hours of the day or night, in particular if the Target is home.
The Street Theater can either be in group formation, using a number of people who will show up near your residence, starting making noise, having loud conversations, and generally the conversations they are having will be specific to the Target.
There will also be solo individual's who walk dogs, or babies, most of the time the PERPS will be on a Cell Phone – directing their conversation using Keywords that are person to the Target.
Another form of Street Theater is the use of Public Service, and/or Utilities – whereby, you will see an influx of Telecommunication, or Utility vans around the neighborhood.
In addition to the use of Streets and Transportation, whereby there always seem to be road work taking place, so that the Targeted Individual is directed into another area.
Generally, if they are trying to set the Target up to appear dangerous to children, like some type of Pedophile, or dangerous to some type of official they will direct all their so called street traffic to pass by an area like schools or where children are.
In addition, to buildings or residences of Official's or Leaders' within community Organization's to give the false impression that the Target is stalking these people or areas.
This is deployed so as to further victimize the Target by way of SET-UPS and ENTRAPMENT.  The Targeted Individual innocently follows the directional signs, generally not realizing that there is another Recruit – taking photos or video at the very moment that Target shows up.
This gives the Architect's video, or photos showing the Target in some designated set up Area, so that it can be used in their FEAR-MONGERING Recruitment Process.
Another type of STREET THEATER will be used, in the forms of young recruits who will come round the Target so that PHOTOS' and/or VIDEOS can be taken to once again give the false impression that the Target was doing something nefarious.  These young recruit's are on a mission of Destruction, and will be told to deploy these underhanded Tactics, so that another Recruit can capture a Specific Event, to make the Target look bad.
Example:  A young female or male recruit will be told to go up to the Older Male or Female Target, and begin a conversation, or place themselves in a compromising position, so that the Male or Female Target can be photographed, or video taped with the Target – giving the false impression that it was the Targeted Individual who initiated the act.
It is a CRUSADE TO DESTROY, and these Recruits' Old and Young will do whatever it takes to destroy the Targeted Individual – in particular using orchestrated set-ups and entrapment techniques and methodologies –
Another form of Street Theater – is the use of vehicles on the streets by recruit's to obstruct traffic, flood the streets with vehicles, and/or deliberately attempt to cause delays, and/or  accidents for the Targeted Individual.
These are ALL forms of Street Theater.

USE OF CHILDREN TO HELP SPREAD THE FEAR-MONGERING, LIES, AND FURTHER SET UP OF THE TARGETED INDIVIDUAL, WHILE THESE RECRUITED TERRORIST ADULT PERPETRATOR'S ARE SO ZEALOT IN THEIR CRUSADE TO DESTROY THE TARGETED INDIVIDUAL – THEY ARE WILLING TO PSYCHOLOGICALLY MANIPULATE, TERRORIZE, ABUSE, AND BRAINWASH CHILDREN, SO THEY CAN FURTHER THEIR CRUSADE OF DESTRUCTION.

One of the FAVORITE TACTICS used by these State and Corporate Sponsored Terrorist Architect's, in the COMMUNITY BASED BULLYING, and FEAR-MONGERING of surrounding COMMUNITY MEMBERS is to, in an almost ABUSIVE RITUALISTIC MANNER MANIPULATE and USE UNDERAGE CHILDREN to help SPREAD ADULT LIES about the Targeted Individual in order to FEAR-MONGER the COMMUNITY AT LARGE into active recruitment and participation.
These Recruited Terrorist's will GO SO FAR as to FABRICATE RENTAL LISTINGS in areas where children go to school in their CRUSADE TO DESTROY and SET THE ADULT TARGET UP, as being some type of threat to these CHILDREN.

This includes having them conduct timed, and orchestrated:  YELLING, SCREAMING, SAYING SOMETHING THAT IS TAKING PLACE – when there is nothing, other WHAT THE ADULT TERRORIST PARENT, AND/OR GROWN ADULT PERSON OR PERSON'S ARE GUIDING THESE CHILDREN TO DO, AND WHEN TO DO IT.
It goes beyond ABUSE, it SEEPS INTO THE HEART OF HEINOUS CRIMES AGAINST HUMANITY AND CRIMES AGAINST CHILDREN,  into this RITUALISTIC TYPE of PSYCHOLOGICAL MANIPULATION, and BRAINWASHING OF THESE CHILDREN, whose INNOCENCE, INEXPERIENCE, INABILITY TO GRASP ADULT CONSEQUENCES, are being totally MANIPULATED by these RECRUITED GROWN ADULTS WHO KNOW – FULL WELL – these young children do not GRASP the CONSEQUENCES of their ACTS and ACTIONS. 
As such, these Adult Parents and/or Adult or Grown Figures these kids TRUST will with PREMEDITATED intent, PREY upon this INNOCENCE, so they can FURTHER FEED THE SEEDS OF FEAR, INTOLERANCE, and HATE INTO the MINDS of these EMPTY SLATES –
What this also PROVES is how these grown ADULTS, WILL FEED THEIR OWN BIGOTRY, INTOLERANCE, FEARS, FEAR-MONGERING, and HATE into these YOUNG MINDS, as opposed to TEACHING them TOLERANCE, PEACE and LOVE. 
I BASE THIS ANALYSIS UPON THE FOLLOWING:

It is some of the MOST RITUALISTIC ABUSE OF INNOCENT CHILDREN, that is NOT SATANIC, though they are being scapegoated, and sometimes used to assist in the Destruction of the Target's human life.
If, one basis A RESIDENTIAL COMMUNITY upon LOGIC, all the COMMUNITIES the Targeted Individual's reside in, does not have a Predominance of Satanic Churches and/or Satanic Worshipers, that have the SHEER NUMBERS of COMMUNITY RECRUITS – Targeting the Targeted Individual on a Daily Basis, but would in FACT have a PREDOMINANCE of various CHRISTIAN Religious Organization, that dominate said Communities, and who are the easiest to psychologically manipulated, and fear them into a false beliefs that the Target somehow poses a Threat to their Community.
The following from HITLER' himself – explains how this is done via Religious Faith:
HITLER.' wrote Hermann Rausching in 1939, 'HAS A DEEP RESPECT FOR THE CATHOLIC CHURCH and the JESUIT ORDER, NOT BECAUSE OF THEIR CHRISTIAN DOCTRINE, but BECAUSE of the "MACHINERY" they have ELABORATED and CONTROLLED, their HIERARCHICAL SYSTEM, their EXTREMELY CLEVER TACTICS, THEIR KNOWLEDGE OF HUMAN NATURE and their wise use of HUMAN WEAKNESS in RULING OVER BELIEVERS.'

Not that Satanic Members, or any other Organization has not been recruited to participate, but I base my Targeting upon the Communities I have resided within, and the predominance of WHERE these State and Corporate Sponsored Terrorist's could gain the most foothold, in their CRUSADE  to psychologically manipulate a large number of people aka member base that would be willing to deploy terror, intimidation, harassment, and a brainwashed belief in the total destruction to the human life of the Targeted Individual's – who also happens to reside in these communities.
Therefore, I, as the TARGETED INDIVIDUAL have experienced with sheer DISCONTENT, DISPLEASURE and UTTER DISGUST, how these GROWN RECRUITED ADULT CITIZEN TERRORIST'S – WOULD USE and ABUSE CHILDREN, and UNDERAGE YOUTHS to HELP them DESTROY what these State and Corporate Sponsored Architect's have placed upon their list for HUMAN EXTERMINATION, in the way of Targeted Individual's.
MATERIAL PROOF – COURT ORDERS – TRANSPARENCY – DUR PROCESS – AND RIGHTS TO LEGAL COUNCIL – WHEN A TARGET is BEING TARGETED FOR HUMAN DESTRUCTION by ENTIRE COMMUNITIES:
If, these State and Corporate Sponsored Terrorist – LITERALLY HAD EVIDENCE of a TRUE WRONGDOING that they have USED TO AGGRESSIVELY RECRUIT their TERRORIST CITIZEN'S –
1. Why haven't the POLICE come knocking at the Target's door, to question, bring in, and/or arrest them based on this so called PROOF that the State and Corporate Sponsored Terrorist Claim to have?
2. Why hasn't the FBI, CIA, Department of Homeland Security PRESENTED themselves, along with their evidence of any criminal wrongdoing to the Target and legal council they hire of their own volition to said – criminal wrongdoing?
3. Where is the Warrant to conduct these type of operations?
4. Where are any and all documents that claim these Terrorist have the right to do what they are doing to the Targeted Individual, in direct violation of the Targeted Individual's Right and Liberties?
5. Why doesn't the Targeted Individual have these Documents in their possession to take them to proper legal council in order to go over these allege documents the State and Corporate Sponsored Terrorist's Claim to have – and as such – have the Target's legal council have their attorney's challenge any and all claims made against them?
6. if, the TARGET is SO GUILTY of CRIMINAL WRONGDOING, NEFARIOUS ACTS, ACCUSED OF BEING SOME TYPE OF MENACE TO SOCIETY –  WHY IS THE TARGET STILL WALKING FREE UPON THE STREETS?
7. If, the Target has broken the law in any way shape or from, it stands to reason, like all CRIMINAL'S they would be arrested for the crimes they are accused of having committed?
8. Why is it that the majority of Targeted Individual's have been OVERTLY TARGETED by the COMMUNITIES they RESIDE within, yet continue to use the legal system and law enforcement to put a stop to their Terrorist Targeting – hence, stay within the laws of the land, in order to ensure their safety – after all if they are being accused of some criminal activities, and/or criminal acts – WHY WOULD THEY USE THE LEGAL SYSTEM and LAW for HELP?
9. If, the Target is supposed to be an ENEMY OF THE STATE, AN ENEMY COMBATANT – WHY is the COMMUNITY TOLD TO KEEP SILENT?  TO CONDUCT THEIR ACTIVITIES IN HIDING?  TO USE PSYCHOLOGICAL TACTICS TO TERRORIZE?
10. What is the POINT COVERT TARGETING FOR YEARS of A TARGETED INDIVIDUAL? If the Target has not done anything criminal in the YEARS of their OVERT – IN-YOUR-FACE Targeting – CHANCES are THE ONLY REASON FOR THE COMMUNITY TO CONTINUE – IS TO ENTRAP AND SET UP THE TARGET – but NOT BECAUSE THE TARGET DURING ALL OF THEIR OVERT TARGETING by these TERRORIST RECRUIT'S – HAS BROKEN THE LAWS of the LAND –
11. Why all the SECRECY?  If it were a LEGAL and LEGITIMATE Sting operation, why has does it TAKE, YEAR, AFTER YEAR, AFTER YEAR. AFTER YEAR., AFTER YEAR – in my case – OVERTLY CLOSE TO SIX YEARS – for other Targeted Individual – TEN or MORE.  If this is the case – WHY SO MANY YEARS OF OVER TARGETING ?  if these State and Corporate Sponsored Terrorist's have NOT SUCCEEDED in getting a true CRIMINAL CONVICTION against the Targeted Individual – chances are – IT IS BECAUSE THE TARGET has DONE NOTHING CRIMINALLY WRONG?
12. If, there is continued Community Targeting for years on end, it PROVES that those within this State and Corporate Sponsored Terrorist organization NEVER HAD ANYTHING of LEGAL VALIDITY to BEGIN WITH – OTHER THAN WORDS AND FABRICATED DOCUMENTS. – OTHERWISE – would not ONE THINK – the TARGET would have been ARRESTED or LOCKED UP – YEAR – UPON YEARS – AGO –
If, the Target has stayed afloat, and within the laws over the years of their Overt, In-Your-Face Community Based Targeting, Terrorizing, Harassment, and Bullying – what is the point of continuing?  Unless, those conducting these Covert Operations have FAILED to PROVE over the YEARS of OVERT TARGETING – anything OTHER THAN the TARGET STAYS WITHIN THE LAWS and SEEKS OUT the JUSTICE SYSTEM, LEGAL COUNCIL and LAW ENFORCEMENT to GET THE CRIMINAL ACTIVITIES TO STOP.
12. Is it possible the Reason to Target the Individual is not because they have done anything wrong, have committed some heinous crime, had committed some nefarious act – otherwise – would they NOT ALREADY been PRESENTED all the INFORMATION, not behind their backs, not to other people, not to the group of recruits, not to the community, but to the PERSON who is being TARGETED – so the TARGET could take this information to LEGAL COUNCIL to find out how to proceed, what to do, how to contest?
13.  Why has it taken for me up to ten years of CONTINUED SURVEILLANCE and/or Targeting,  in both a Covert and Overt Surveillance, Stalking and Targeting manner, FOR IT TO BE NECESSARY TO CONTINUE?
After all, if these State and Corporate Sponsored Terrorist were not able to come up with MATERIAL EVIDENCE to have me, or any other TARGET ARRESTED, after years, upon years of COVERT and WARRANTLESS spying upon every aspect of their private, professional, and personal lives – and the only thing they could come up with – WAS A PSYCHOLOGICAL PROTOCOL ON HOW TO FURTHER VICTIMIZE AND TERRORIZE THE TARGET, and has TO DATE not been able to get the TARGETED INDIVIDUAL'S CRIMINALLY CONVICTED OF ANYTHING – other than within the OVERT STAGES of IN-YOUR-FACE TARGETING – which are USED BY THEIR TERRORIST CITIZEN RECRUITS in order to further demonize, victimize, set up and in a premeditated manner entrap the Solo Targeted Individual.
To break this down for anyone who has half a brain, and the ability to think for themselves – if the TARGET were that HORRIBLE of a PERSON, or HAD COMMITTED such CRIMES  – the ARCHITECT'S behind the COVERT STAGES OF PROFILING and WARRANTLESS STALKING and SURVEILLANCE – would HAVE IN THEIR COVERT STAGES – actually HAD MATERIAL EVIDENCE –
14.  What is the POINT if the COMMUNITY believes the TARGET is GUILTY based on the EVIDENCE the these State and Corporate Sponsored Terrorist's have presented to the COMMUNITY – but NEVER PRESENTED to the TARGETED INDIVIDUAL who is being VICTIMIZED by the SLANDER and LIBEL being SPREAD THROUGHOUT  the community.
15. Why has it taken so long to GET THE TARGET?  If they are truly GUILTY of some HEINOUS CRIME –
14.  Has it NOT OCCURRED to anyone, most of all the Recruit's that if the Target in their Covert Surveillance and now some up to ten years of Targeting continue to walk freely upon the streets – that MAYBE – just MAYBE – it is because the TARGET IS INNOCENT – of what these State and Corporate Sponsored Terrorist want their Recruited Target audience to see and believe.
as having TRULY COMMITTED – WHERE ARE THE POLICE, WHERE ARE THE FEDERAL AGENCIES COMING AND KNOCKING ON THE DOORS OF THE TARGETED INDIVIDUALS – WHERE ARE THE WARRANTS – WHERE ARE THE CRIMINAL CHARGES – WHERE ARE ALL THE SO CALLED LEGAL DOCUMENTS – THAT THIS TERRORIST ORGANIZATION – HAS PRESENTED TO THESE COMMUNITIES – THAT STATE THEY HAVE THE LEGAL RIGHTS AND/OR ENTITLEMENT OVER THE PRIVACY OF THE TARGET'S HUMAN LIFE – WHY DOESN'T THE TARGETED INDIVDIUAL' HAVE THESE DOCUMENTS IN THEIR POSSESSION, SO THEY CAN TAKE THESE DOCUMENTS TO LEGAL COUNCIL TO BE CONTESTED IN A LEGAL COURT OF LAW –
WHY IS THERE COMPLETE NECESSITY FOR SILENCE AND/OR DOING WHAT THEY ARE DOING something the Targeted Individual has been ACCUSED of HAVING COMMITTED – they would BE ARRESTED, LEGALLY QUESTIONED, THERE WOULD BE A WARRANT FOR THEIR BEING BROUGHT IN FOR QUESTIONING, THEY WOULD HAVE A COURT HEARING – THEY WOULD HAVE LEGAL COUNCIL FOR FULL TRANSPARENT DISCLOSURE OF WHAT THEY ARE BEING ACCUSED OF – SINCE THESE TERRORIST'S – AND THEIR TERRORIST RECRUIT'S HAVE NOTHING – other THAN THEIR FABRICATED AND SET UP TACTICS to ENTRAP – WHAT THEY HAVE IS NOTHING –
As such – THE TACTICS USED BY THESE TERRORIST'S AND THEIR TERRORIST RECRUITS – IS BASED ON THINGS THAT CANNOT BE USED IN A COURT OF LAW – THAT CANNOT BE USED TO
FLASH MOBBING, CROWDING, FLOATING BOX, and USE of COLOR
When in a public setting, the Target will be crowded by an influx of Recruits'.  Generally this is done by a Civilian Snitch, via Text, Twitter, and other Social Networking capabilities to let their Recruit's know WHERE THE TARGET IT.
Once the, CALL TO ACTION goes out, other Citizen Snitch Recruit's will then begin showing up in these public settings.  The best way to test out this theory – when you walk into the Retail Outlet, check out the flow of public traffic, to include the flow of traffic at the cash register.
As you shop, you will begin to notice this Retail Store begins to have an influx of people showing up, who appear to recognize who you are, but who are TOTAL STRANGER to you.
Be on the look out for some of the Terrorist Psychological Tactics these Citizen Snitches will deploy in public settings:
Stare at you, point, whisper and/or giggle as you walk past them.  
Have directed conversations either with the person they are with (group), or on a cell phone and use keywords as they pass, to let you know they are Citizen Snitches for the State  
This will also be done in the next isle, where the Snitches, due to their anonymity of being hidden will be in the next isle, and begin directing their conversations to something that is personal to you, generally it is ridicule – the Citizen Snitches like to use Ridicule and Slander. 
Make some comment about the Target's state of mind, or what just transpired.
Crowd you while you shop, suddenly an influx of people in the same isles – and no matter where you shop the Citizen Snitches will seek you out, almost like HUNTING the Target – 
At Check Out, you will find FLASH/Mobbing-Crowding taking places as well.  What this means, when you walked in, all registers had one or no customers' – by the time you are ready to check out – every register is crowded with Citizen Snitches.  This is done to let the Target know they will cause premeditated delays, that they are the Citizen Snitches, and most of all it is used as a Psychological Intimidation Techniques – 
Take note: If a Citizen Snitch is behind you, or near you as you are checking out, these Citizen Snitches will take note of EVERYTHING you purchase, to include how much you just spent.  From this point this private information becomes PUBLICLY KNOWN, and is immediately spread via Text, Twitter, and/or Social Network to their Terrorist Coalition of the Willing.  This psychological intimidation tactic is used further TERRORIZE the Target, so that the when the Target shows up in another retail store, takes a walk, goes outside to pick up their mail – the next Set of Citizen Snitches will use those items purchased, and/or amount spent as directed KEYWORDS within their conversation, when they pass the Target in the next Retail store, on a walk, or when the Target simply goes outside to get their mail.  The Snitches will show up in a Synchronized manner, and then begin the process of Community Based Bullying and Intimidation. 
THIS TYPE OF FLASH Mobbing-Crowding, and Neighborhood STALKING is done whenever the Target goes out in public settings.  It is done with Malicious Intent, and used as a Terror and Intimidation Tactic.
If, the Target is under, Warrantless and Due Process Free Cyber, Internet, and Telecommunication Surveillance – to include video and audio surveillance in the privacy of your home.  The Target will find if they put together a shopping or grocery list, or go online to see if a Retail Store has something in stock – the items on that list, or search will be Conveniently off the shelf, not in stock, or awaiting arrival.  
This will include online searches, if the Target purchases items online.  For example – you go online to see if there is an Olympus 710 Voice Recorder on Amazon.  You see that they sell it, and you log the price down for future reference.  The next day you decide you want to purchase that item – suddenly the price of that Olympus 710 Voice recorder goes up $30 from the day before.   It Stops you from purchasing it, after time, you spot check this item, and you notice the price dropped $20 – but will never be the price the Target first witnessed. 
Think of these Terrorist Psychological Intimidation Tactics in terms of purchasing – IF IT IS SOMETHING THAT TARGET WANTS – NEEDS – the CITIZEN SNITCHES to INCLUDE EMPLOYEE'S WHO WORK IN THESE RETAIL STORES who are also recruited to Target the Target.  Thus, it is like a Crap Shoot for the Target, because the Terrorist Tactics deployed and executed against the Target can be any number of protocol's.  
FLOATING BOX:
Is the FBI term for VEHICLE SURVEILLANCE of a Target.  This is deployed every single time a Target gets into their vehicle and drives to their designated local.  The Target will be Vehicle Mobbed – whereby, a series of Citizen Snitches, upon recognition of the Target's vehicle on the Road, will begin Crowding the Target on the road, box them in so that the Target is surrounded on the Road.   The following Tactics will then be deployed.
Speed up in order to get on the tail of the Target, and begin tailgating you
Pull up next to the Target's vehicle and begin snapping photos of the Target
While boxed in, the Citizen Snitches will slow down suddenly, or slow the entire flow of traffic
While on a narrow road, a Citizen Snitch who is far enough ahead, will pull over, wait for the Target to approach and then suddenly open their car door
While the Target is at speed, and a Citizen Snitch is at a cross Stop, the Citizen Snitch will wait for the Target to approach, and then suddenly pull out
Some of the Citizen Snitches will remove back brake lights, pull out in front of the Target, and then if the Target is too close, will not know that the Citizen Snitch is braking.  Pay close attention to this Tactic it is new for these Terrorist.
The difference between legal forms of vehicle surveillance, and what the Citizen Snitch Recruits do – is that these Citizen Snitches are doing it for malicious, harmful purposes, and in order to Premeditatedly cause the Target to get into an accident.  There are more than enough stories from Targeted Individual's who have been in vehicle accidents, that were generally caused by these type of Terrorist Road Tactics. 
PROVOCATION:
Every human being has a Breaking Point, the Terrorist Architect's are fully aware of this.
The Above Tactics are aggressively deployed and executed on a 24/7 basis by their arsenal of Citizen Snitch Recruits, at the behest of their Terrorist Leader's.  
What these psychological tactics do is break down the Target to the point of their NEGATIVE RESPONSES at the ORGANIZED TERRORISM and TERRORIST ACTIVITIES being DEPLOYED AGAINST THEIR HUMAN LIVES.  
Whenever the Target reacts the Terrorist Architect's EXPLOIT these NEGATIVE REACTIONS to FUTHER VICTIMIZE, SLANDER, SMEAR, and DEMONIZE the Target who has been PSYCHOLOGICALLY TORTURED, TERRORIZED, AND INTIMIDATED by the ABOVE TACTICS being used BY COMMUNITY SNITCH RECRUITS who believe they are NOW ABOVE THE LAW, and HAVE THE RIGHT TO VIOLATE EVERY ASPECT OF THE TARGET'S HUMAN LIFE.
The use of COLOR:
You will also find the use of COLOR in order to LET THE TARGETED VICTIM know that these INDIVIDUAL'S are FULLY INDOCTRINATED into the FOLD of this STATE and CORPORATE SPONSORED DOMESTIC TERRORIST ORGANIZATION.  It is also being used as a PSYCHOLOGICAL MEANS to give the TARGET the FALSE IMPRESSION that EVERYONE is RECRUITED into the INDOCTRINATION PROCESS, and that as a TARGET you STAND ALONE, which is UNTRUE.
The use of COLOR is to:
1. Terrorize the Target into letting them KNOW of the CIVILIAN COLLABORATIVE EFFORTS taking place UPON and AGAINST their HUMAN LIVES.
2. As a CALL SIGN to let other INDOCTRINATED, and BRAINWASHED CULT MEMBERS' for this STATE and CORPORATE SPONSORED DOMESTIC TERRORIST ORGANIZATION KNOW – they are WORKING AS A TEAM to DESTROY THE HUMAN LIFE of the SOLO TARGETED INDIVIDUAL.
3. As a way to psychologically CONDITION the Targeted Victim of this Domestic Terrorist Organization –
 IF THE TARGET LIFTS THEIR VEIL OF FEAR AT THESE TERRORIST TACTICS BEING DEPLOYED AND EXECUTED BY THESE COMMUNITY BASED BULLIES AND SNITCHES – IF A CITIZEN SNITCH OR COMMUNITY BASED BULLY IS CONFRONTED FACE ON – IN EVERY SINGLE INSTANCE – THEY ARE GIVEN A SET OF DOUBLE-SPEAK TALKING POINTS – TO ONCE AGAIN – ATTEMPT TO PLACE THE BURDEN AND BLAME UPON THE TARGET – DON'T FALL FOR IT – STAND YOUR GROUND – AND LET THEM KNOW – THEY ARE VIOLATING YOUR RIGHTS – 
http://www.damronplanet.com/doublespeak/whatisdoublespeak.htm
We hear and read doublespeak every day, but what, exactly, is doublespeak? Webster's dictionary defines doublespeak with these words: evasive, ambiguous, high-flown language intended to deceive or confuse.
In his bestselling book Doublespeak, William Lutz notes that doublespeak is not an accident or a "slip of the tongue." Instead, it is a deliberate, calculated misuse of language.
Specific Attributes of Doublespeak
Lutz provides several defining attributes of doublespeak:
misleads
distorts reality
pretends to communicate
makes the bad seem good
avoids or shifts responsibility
makes the negative appear positive
creates a false verbal map of the world
limits, conceals, corrupts, and prevents thought
makes the unpleasant appear attractive or tolerable
creates incongruity between reality and what is said or not said
History of the Word "Doublespeak"
As these attributes indicate, doublespeak can be seen as analogous to doublethink and Newspeak, concepts created by George Orwell in 1984. Using doublethink, a person could hold two opposing ideas in his or her mind at the same time, fully believing in both ideas. "Newspeak" was the official language used to express the ideas of doublethink.
In most all cases of Targeting, the Perpetrator's of the Crimes will use DOUBLE-SPEAK, to portray themselves as the Victims of the Target, but who are FULLY AWARE they were the one's committing the crimes against the Targeted Individual to begin with, this is used so as to shift burden, blame, and responsibility of the criminal acts and actions they were willing to commit against another human being, in deprivation of that Target's fundamental and Basic Rights and Liberties.
Swedish examples
They drop down feathers in my backyard, or leave something there or things around my backyard or in front of it.
First day of midsummer – this is how neighbors in Angered Gårdsten works.
They garbaging with stuff and noise garbaging your brain. They are the same all of them – gangstalkers lost brains
police, landlord, politician and healthcare workers or social servie people (they came from same shithole)
One of the most crazyest AND gangstalking neighbors.
Smoking/throw cigg buts and garbaging in my backyard
Gangstalking my home 24/7 or all day she is awake
high fake coughing 2,3 times – she started with fake coughing for 15 minutes everytime
knocking an tapping in floor all day, flushing all time, starts washing machine,
slam things in floor and wake me up, drilling in walls, let bathroom water running for 2, 3, 4 hours sometimes
starts vaccuum cleaning severeal times a day, starts on/of on/off/on/off,
starts speak loud if I going to my backyard,
walks heavy like a elephant every day,
Walking heavier than usual on the floors, dropping heavy objected above your head,
and shadowing the moves you make in your apartment.
Rolling things over the floor
Using barking dogs
Hammers in the wall
If you have been targeted for over 6 years what  would you think if you saw this in your backyard..?
This is photo montage from my bacyard a cagewagoon here (this was for some months ago)
If you have been targeted for over 6 years what  would you think if you saw this in your backyard..? If they also start playing sirens it makes it more easier what THEY WANT YOU TO THINK in their fake reality world
Writing newsarticles and using media and high level politicians and police to make it look it is your area and neighborhood. The first image is from my city (I just move the persons and police cars from the origon photo 2)
Swedish Fireworkers (AngeredSS Brandstation) stalking by group and firetrucks, sirens you and put out fire hoses in the forest there you exerscise and leave them there (and nothing has burnt down). This is done just for harass and invade every enviroment you using (and to streghten the isolation) and this is the Swedish psychological model everwere you go. If you try to look at the evening moon the helicopter flying forwards and back, if somebody just not screaming loud or bark like dog, or a couple stops and talking/having a long cojnversation outside your backyard. The his also a sound of a OWL every where I run/exercise. Sirens is there, ice cream truck song, barking dogs, firecrackers, helicopter airstalking and so on. Who could believe this about Sweden? NOT FAKE NEWS!!!
Photo montage ( I haven´t begin to document these things when it begun)
What force in the Swedish brain or mind saying to the fireworkers – today we walking into
the woods/forest and leave a fire hoses there for gangstalking Peter..?
What force in the Swedish brain saying to the airpilotes – today we flying to Angered there Peter lives and make
a cross on the heaven? What´s the point – will there life be better in someway?
This was from today 27 june 2017
This was also from today 27 june 2017
Why does this remind me about how the therapist use to do 5 minutes before the therapy begun.
Big brother watching behind the door psychology
The creation of a paranoia mind. Looking behind who stands behind the door or if there is a monster there.
Similar with look under you bed so you can sleep.
PARANOIA PSYCHOLOGY AND SUSPICIOUS Mind Psychology
I sitting in the waiting room, when he suddenly and quickly open the door and check left and right (to play some form of paranoia game and check whose behind the door, and to scare me up with this suddenly and fast opening of the door.
If it happens one or twices can look normal, but over ten times there is some other hidden purpose behind it. Let´s switch on to paranoia and start talking;
Swedish crimewatch
That´s why the theraphist says there is something called DREAMWATCH/DREAMGUARD (in his dreams maybe), to even hook me up in  my privacy of my dreams. Can it be more crazy than that – total high-handedness/authoritarianism. They hijacking your sleep by create sleep deprivation and they want even own your dreams. Do you think all Swedes and Swedish government are nice and friendly people – think twice. Sedem has two faces; One to the world and then the inside real reality. They can put on/off this mask quickly.

The creation of a paranoia mind. That´s why all says all is classified and even rhe pharmacist talk in the samew why . it´s classified. One of the doctors poited against the computer screen and my journal has the classical and famous classified logo cross over the screen. I know above is a double binding psychology Sweden using to hook you up in every area. This photo is with another Swedish politician making propaganda articles for gangstalking.
The first headline in this newsraticle was also tonight you may be caught
https://nyheter24.se/debatt/879226-toppmoderater-sluta-blunda-for-att-sverige-ar-i-kris-ygeman
They stalked you with these vehicles in Sweden
Police, Postnord,  Hemglass (Ice cream truck and melody). Tingstad (Subliminal meaning court/law)
THERE ARE GANGSTALKERS HIGHER UP IN HIERARCHY IN SWEDEN THAN THESE TOP POLITICIANS
Sweden living in a obsession to be the transparent all seeing eye with no integrity and no privacy, and the creation of be hunted and stressed/rushed.
The painted stone was even blue
ALL IS THE SAME bullshit all day long threaten you with the law, jail, punishhment, handgestures like this
Back Held Hands: There are some people that like walking around while holding their hands behind their back, this is the typical posture used by army sergeants, principals at school roaming the hallway and policemen patrolling the streets.  The total opposite of crossing your arms, this hand/arm gesture exposes the vulnerable chest with its vital organs, stomach, crotch and neck in an attempt to demonstrate fearlessness, superiority and self confidence.
The higher up the arm the grip of the hand,  the more frustrated the person is, some even gripping themselves at the elbow.  This gesture can commonly be observed at court rooms when lawyers are interviewing the accused or witnesses.
Swedish neighbors and regular people (gangstalkers) walking around on the streets in their dellusion worlds and think the working for the police or has a role as a patrolling lawforce men/woman
They don´t understand they are been used/abuse from the clever ones, they who are little more clever than they
Jangling keys
In Sweden the gangstalkers let their lanyards hanging out of tjeir pocket, trousers or jacket
when they cant jangling with their keys and look normal. This shows how graduated, calculative and manipulative Swedish people are, they try to make gangstalking look normal and natural. Like when they running around from street corners and seems to rush to something or same tihing in food stores.
"Gang-stalking groups derive their members from many sources, including government, military, business, religious, and criminal sectors of society.   Members can be drawn into a gang-stalking group at any age, and there are even people who are born into it, and come from a long line of generational members involved in a secret web of power and control that has existed for centuries.  These members are usually from families with heavy military, political, or religious backgrounds, but this is not always the case.  Many of these people grow up thinking that their secret activities are a normal aspect of society.
Some gang-stalkers may not even realize that they're involved in anything that is evil, but what they're doing is deeply satanic, and those people who are members of gang-stalking groups are essentially serving an evil enterprise that is creeping through the shadows of society and slowly taking it over.  These gang-stalking groups exist at the very bottom of a hierarchical structure of power and control that rises to the very highest levels of society.  Being at the bottom of this hierarchy, their efforts aren't necessary, but they're very useful, and even entertaining to the their handlers and controllers.
Those who actually set up gang-stalking groups and direct their day-to-day activities occupy slightly higher levels within the pyramidal structure of power and control.   These are the group handlers, and are often police officers, government employees, business operators, church officials, etc.  These people are in turn directed by an even higher level within the structure, which is almost exclusively generational bloodline members- those who are born into this satanic web of evil and whose ancestors have served under it for a number of generations.  These are the real controllers of these groups, who always keep themselves at a safe distance from the actual groups and their gang-stalking activities.
These bloodline controllers come from families that are much more deeply involved in satanic activities, and will often be active in business, religion, politics, the military, or intelligence.  The children of these families are raised from an early age using advanced methods of trauma-based -mind-control- through satanic ritual abuse- to assure they remain subservient to the higher levels of power that they are being brought into.   These people have multiple personalities….
Mind-control and satanism go hand in hand, and gang-stalking groups are the perfect conduit for mind-control research and applications.  Those bloodline families that are involved in satanism are also connected to the most advanced technologies, including the blackest of black projects of the military and intelligence organs, as well as secret technologies that may have been developed in the private sector.   The military have been interested in mind-control technologies since at least the 1920s, and have been developing them ever since.  These technologies end up in the hands of satanists because satanism is strong throughout the ranks of  the military and intelligence organs.  As a new mind-control technology is being developed, it needs to be tested, and this requires guinea pigs to test it on.  Sometimes military personnel are used, but often ordinary citizens have become ensnared in these mind-control experiments.   The level of sophistication is so good that those who are developing these technologies and targeting the public can create a mind-controlled slave that is totally unaware of being controlled, and without the need to create multiple-personalities through trauma.  This opens up the possibility to enslave an entire population, which is the ultimate goal, and at the stage that they are at now, they are able to totally take over an individual's thoughts and actions and orchestrate that person like a puppet on a string whenever they wish.  Gang stalking groups are the ideal conduit for the proliferating this  sort of technology, and it seems to be making the method of setting up these groups in the traditional way unnecessary, and a person's participation can be totally involuntary and unwitting, not knowing that they are being controlled and used in a gang-stalking operation."
A preponderance of the targeted individuals are White Christians.
'Cursed is anyone who attacks a neighbor in secret.' ~ Deuteronomy 27:24.
In God's time, not man's time, who is predator and who is prey? In Satan's realm, who is predator and who is prey?
But I say to you, do not resist the one who is evil. But if anyone slaps you on the right cheek, turn to him the other also. ~ Matthew 5:39.
Gangstalking started out as Operations Predator, Carnivore and Paperclip; the cell phone app was to train the predators to "see" or "sense" their prey through walls, in elevators, etc. The gangstalkers get addicted to the hunt as well as get addicted to indoctrinating friends and family to "join the hunt". There is no real sense of right/wrong morality, no sense of sin and righteousness. The "hunters" are trivial people like a former Hispanic Sonic Manager in Duarte California, the Asian Manager of Denny's in Duarte, Anthony (the former Manager of Target in Duarte), etc.
"God-like"? In the Stephen King movie, "The Stand" there is a line taken out-of-context here, "why you insignificant little chicken-fried-steaks". Gangstalkers are portable courtrooms, with their own judge, jury and executioner contained right in the brainstem…..
Numerous articles have claimed that aliens are in charge (rather than the Antichrist). Gangstalking is the Antichrist, and those who fully embrace it do share certain qualities with lizards. Repent! Some of you are beginning to look like you are staring out of a third eyelid; there is so much sin and Satan inside!
(Revelation 16:9): They were seared by the intense heat and they cursed the name of God, who had control over these plagues, but they refused to repent and glorify him.
Revelation 19:20: But the beast was captured, and with it the false prophet who had performed the signs on its behalf. With these signs he had deluded those who had received the mark of the beast and worshiped its image. The two of them were thrown alive into the fiery lake of burning sulfur.
Revelation 2:9: I know about your suffering and your poverty–but you are rich! I know the blasphemy of those opposing you. They say they are Jews, but they are not, because their synagogue belongs to Satan.
Gangstalking is Satanic.
Supremacist mobbing, group bullying, Stasiland [see book] gang stalking, COINTELPRO II are all about scaring YOU into submission
"Insidiously, spycraft has been taken out of the sole proprietorship of the NSA, CIA and DIA and contracted out to the "pseudo-civilian" contractors. Private sector intelligence gathering has become an extremely lucrative business with a multitude of privately held companies battling for government contracts. The possession of a government clearance is now openly traded on the free market with many companies actively seeking former government employees with varying levels of security clearance. Government intelligence agencies have become revolving doors for personnel to supply the growing market for independent contractors with security clearances. Author Tim Shorrock, in his book "Spies For Hire: The Secret World of Intelligence Outsourcing," does a great job of exposing this dirty little secret that has actually worsened since it was published in 2008. As of 2008, apparently 70% of the country's intelligence work was being contracted out to private intelligence companies. In 2006, more than half of the employees at the National Counter Terrorism Center were private sector contract employees and the NCTC's control room itself was designed by private sector engineers from Walt Disney Imagineering. Contractors now make up more than half of the workforce of the National Clandestine Service and private businesses doing business with the NSA has grown from 144 companies in 2001 to over 5,400 now. Most of the text messages, cell phones, and e-mail intercepts providecd by the NSA are actually the work of compnaies like SAIC, CACI, International and Northrop Grumman which are responsible for the interception and analysis of the data.
LOCAL FIRE AND POLICE – you will find RECRUITS from both CITY AGENCIES – who will actively participate in the Harassment Campaign.  They will use their sirens as they pass your residence, show up at all hours of the morning, idling their Fire Engines, only to find it was some bogus call, no ambulance or fire –
THEY ARE NOT THE VICTIM'S – THEY ARE THE PERPETRATOR'S OF THE CRIMES –
There is much discussion within the Targeted Individual Group/Communities about Neighbors being involved in the Harassment Process.
Through my own experience, I have found in particular, living below a resident, they are in fact recruited, to harass the Target.
Generally, this is done by shadowing the moves a target makes in their residence I.E. flushing when you flush, hear footsteps following around your residence, whatever moves you make within the privacy of your home, will be shadowed by the upstairs unit, or a device that is set up within that upstairs unit, which will echo the sounds you make.
Loud and amplified noises, and other timed acoustic events, generally when target is sleeping, so as to wake them from sleep, and also placing equipment and devices in their homes in order to illegally survey, monitor, track, and/or amplify any sounds from your residence unit, which can be remotely accessed, and used by outside sources.
They will also allow stranger within said Terrorist Organization, to occupy and use their residence, while they are at work, or away, in order to train, experiment with, and/or use the weapons system for the purpose of intimidating, terrorizing, and harassing the Targeted Individual.
The same goes for other units within, who will also be recruited, and given access to cyber capabilities, in order to without warrant, and illegally monitor what the Target may be doing within the privacy of their home via cable, internet, and telecommunications.  They will also be queued with keywords to use when the Target is within hearing distance, so that they can repeat what the target may have been doing in the privacy of their home, to include what they were watching on television, websites they were viewing, to what they are reading, and then mimicking that very show, website, chapter of the book, etc. back to the Target to let them know or give the impression that they are MONITORING every move the Target makes.
Once again, these Tactics are used for the purpose of Psychologically Terrorizing, Intimidating, and Harassing the Targeted Individual.
Most all of this is done, for the purpose of furthering the Architectural Operations, in the human intelligence terror, intimidation, and harassment tactic protocols.
SET UPS – you will find being the victim of  Organized Terrorist Stalking –
The Perpetrator's of all crimes being committed against you as a Targeted Individual – are in many cases the same people who will then turn around in a Double-Speak and pretend to be the victims of the insidious violence a Targeted Individual is being forced to endure.
The truth, these are well organized double-speak tactic that are used to further victimize the Targeted Individual,  these so called – PERP VICTIMS are simply ACTORS who are used to further set up and destroy the target in order to meet their FINAL OBJECTIVES.
MORE TO COME ABOUT HOW …….Updating everyday
Coming soon
Psychological interference and Gangstalking In Sweden
This is how Swedish people practice gangstalking in Swedendo in Sweden
A Swedish model
The DNA Strand is a time coded Blueprint with the mind of God
The awakening has begun
Gangstalking is the way from CIVILIZATION to EVILIZATION
Swedish psychological double overlapping gangstalking meaning and how they use this everywhere there you are or go and do or think or say
ARE
GO
DO
THINK
SAY
THIS CAN BE TRANSLATED TO THESE PSYCHOLOGICAL FUNCTIONS
OVERWRITE
OVERTHROW
OVERULE
OVERTHINK
OVERSAYING
OVERMIND (HIVE MIND)
OVERSTATING
HOW IS THIS DONE?
Sweden is using some form of psychological overlapping there they invade your life, integrity, privacy, silence everywere and whenever. They try to interference, infiltrate your mind, copy and imitate everything you do, watch,  and listen to. They try to hook you up with everything in some form of overlapping or mind cloning by copy everything I do.
I think noise campaign is way/gateway/to get the connection open and to creating to get access (control) to your brain stuff or hook you up and get you connected to them souleaters.
In Sweden they using healthcare in same way to create reference points back to them
as a psychological control mechanism.
I found these photos that illustrate this overlapping or double binding or maybe it is a way to split or clone a mind
It is a form of extreme gaslighting when they copy your life in this way, and you must copimg everything else
as sleep deprivation, demoralization etc…
Looks like my area
PSYCHOLOGICAL INTERFERENCE
PSYCHOLOGICAL INTERUPTING
PSYCHOLOGICAL DISTRACTION
PSYCHOLOGICAL CONDITIONING
PSYCHOLOGICAL SENSITIZATION
PSYCHOLOGICAL DEMORALIZATION
PSYCHOLOGICAL DEGRADATION
PSYCHOLOGICAL TERRORIZING
PSYCHOLOIGCAL FEARMONGERING
PSYCHOLOGICAL SCAREMONGERING
PSYCHOLOGICAL EXAGGERATION
PSYCHOLOGICAL SEXUALIZATION
PSYCHOLOGICAL DEMONIZATION
PSYCOLOGICAL EVILIZATION
PSYCHOLOGICAL CRAZYFICATION
PSYCHOLOGICAL TRAUMA-BASING
PSYCHOLOGICAL OVERLAPPING
PSYCHOLOGICAL SURREALISATION
PSYCHOLOGICAL MONARCH PROGRAMMING
PSYCHOLOGICAL TRAUMA-BASING
PSYCHOLOGICAL PAIN SENSATION
PSYCHOLOGICAL SURREALISATION
PSYCHOLOGICAL SCHIZOPHRENATION
PSYCHOLOGICAL MONSTERISING
PSYCHOLOGICAL HUMILIATION
PSYCHOLOGICAL FALSE ACCUSATION
PSYCHOLOGICAL MIND SPLITTING
PSYCHOLOGICAL DOUBLE BINDING
PSYCHOLOGICAL BORDERLINING
PSYCHOLOGICAL BRAIN  HIJACKING
PSYCHOLOGICAL CONVERSATION HIJACKING
PSYCHOLOGICAL PSY-OPS-ING
PSYCHOLOGICAL MAGNIFICATION/MINIMIZATION
PSYCHOLOGICAL FRAGMENTATION
PSYCHOLOGICAL DOUBTING
PSYCHOLOGICAL STRESS
PSYCHOLOGICAL VULNERABILIZATION
PSYCHOLOGICAL INTERMEDIATING
PSYCHOLOGICAL INTIMIDATION
PSYCHOLOGICAL OVERWHELMING